Surfer's Knoll Beach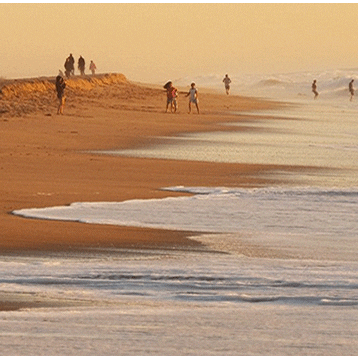 City of Ventura beaches, including Ventura Harbor beaches, are now open for passive use, such as sitting and sunbathing as long as the public maintains a safe physical distance of six feet and avoids congregating in large groups outside of their immediate household. Group activities such as volleyball, football, soccer, and other contact sports are not allowed. Click here for more information on beaches per the City of Ventura.
With its amazing views of the coastline and Channel Islands, Surfer's Knoll Beach serves as a wonderful sanctuary to relax, indulge, play, refresh, and explore. Located on Spinnaker Drive across the street from the Ventura Harbor Village, Surfer's Snoll Beach has a great surf break at the Santa Clara River Mouth. Fun for all includes sunbathing, sea glass hunting, long walks towards the bird sanctuary along the beach.
Swimming, unless an expert surfer, is not ideal due to common riptides. Amenities include restrooms and showers. No lifeguarding services at this location. 
For current rip tide information – Click Here
FREE ADMISSION & FREE PARKING
Beach Wheelchairs are equipped with large, wide wheels which can roll across the sand without sinking. They are available on a first-come, first-served basis. Please call ahead for availability – 805.642.8618